If you're thinking of hiring a virtual assistant but are still unsure whether it's right for your business we've written a case study to help better explain.
Helen Rich is the owner of Taste of Bath who specialise in making gift boxes, using artisan produce sourced within 15 miles of Bath. Helen is a former retail expert, having helped retail businesses grow and thrive for over a decade. Fed up with making the fat cats fatter, Helen decided to create her own retail solution, in her area of true passion – food!
Taste of Bath has grown from strength to strength since starting in November 2015 and now offers carefully selected hampers, the option of creating your own plus a business gifting service. It was in 2016 that it was clear to Helen that running a business on her own was impacting her work life balance and needed to find a solution.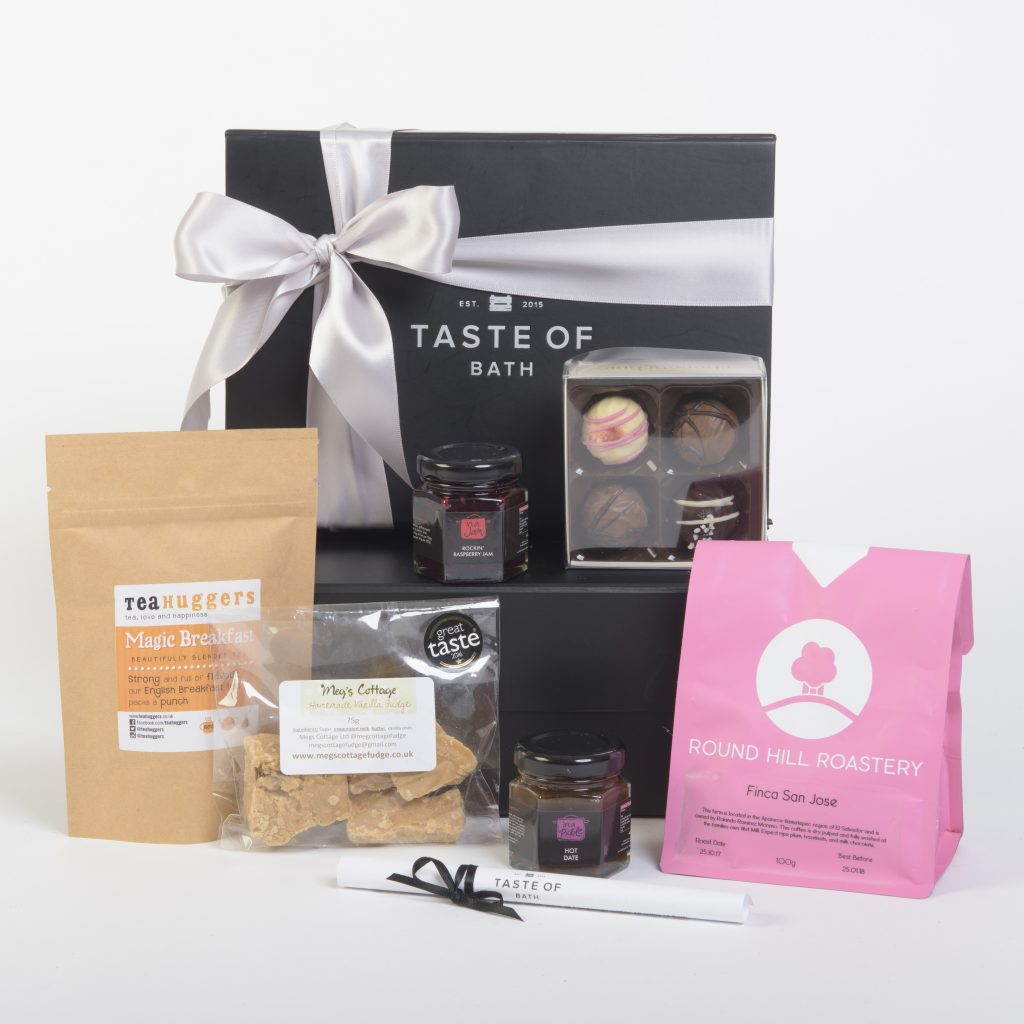 Helen was wary of employing somebody as the business was still in its infancy but knew she needed an extra pair of hands. After meeting at a networking session, Helen asked to meet for a coffee to discuss options.  Within the 30 minute consultation it became clear that a virtual assistant was the way to go.
Needless to say, we hit the ground running – taking admin off her Helen's hands. The list of work has grown over the last three years, taking on more and more responsibility. The biggest demand is over the Christmas period – needless to say this is a manically busy time in Helen's calendar. We're on hand to help book couriers, chase producers for more stock, chase undelivered hampers, create the scrolls that go inside the hamper and liaise with companies who have done a corporate order.
Since 2015, we've become Helen's 'admin fairy' – yes, Helen is the one that started the ball rolling with this!
'Emma is an integral part of our business, our clients love working with us because we are efficient, thorough and dedicated to exceptional customer service. Emma is my right hand lady – she is the one that makes things happen! Without her, we would flounder in disorganisation, buried under emails and admin. The expense to our business is nothing compared to the value and sales capacity added, by having our admin fairy on board'.
The last 3 years have raced by and it's been amazing to see Taste of Bath flourish. They've just been announced as WINNERS in the prestigious Bath Awards for 2019.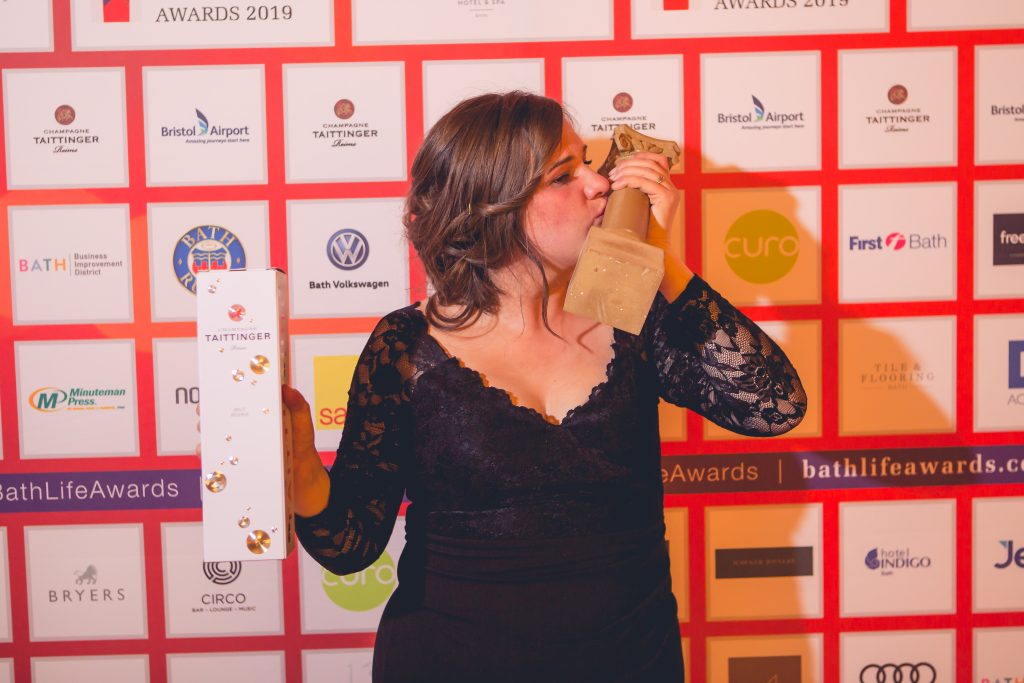 In Helen's own words…
"I couldn't run my business without Emma, or I could but I would get a lot less done and have rather a few more grey hairs. Emma is so capable and can put her hand to anything, I send her a vast variety of work, from projects, admin, social media and bookings. Emma is a fantastic communicator, I know when the work will be done, often before I need it and more to the point she always nails the brief! It's like having my own PA but without the hassle of being an employer, I'm really quite addicted to using Emma and she doesn't charge me the earth, so I will just continue to delegate more and more"
To have an informal chat with me about how I might support you and your business, email us at emma@boatmandadmin.co.uk to arrange a free 30 minute consultation.
If you're looking for some tips, helpful hints and advice to help free up your time, sign up to our newsletter